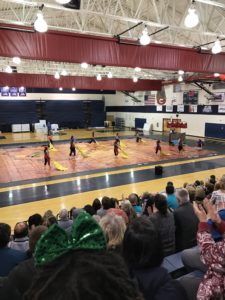 The Great Bridge High School Indoor Guard will compete in the Atlantic Indoor Association Circuit Championships this Saturday, April 1st!
This is your last chance to see the Indoor Guard perform their 2017 show! They are very entertaining and their show is awesome – we hope you can come see their final performance!
The championship location is up in the air at the moment, but the performance will be somewhere in Northern Virginia.